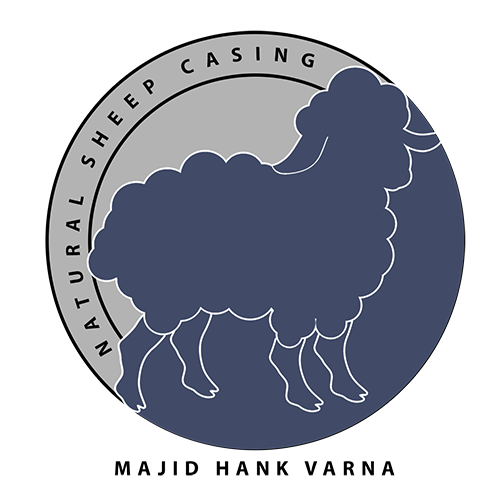 Majid Hank Varna
Majid Hank Varna Company Launched by Salaheddin Ahmadi in Tehran, Named Ahmadi Workshop, in 1980. The company has been exporting products since year 1989. The company has been active in exporting its products under the brand name of Majid Hank Varna and has chosen the trademark M.H.R At present, the company has nearly forty years of practical experience in processing and exporting sheep casing to European countries.

Activities of Majid Hank Varna Company

This company is registered under the number 2080 of Varamin, Operation License No. 106887 of Tehran Veterinary Office. Company is a member of Iran's Intestinal Exporters Association affiliated with Tehran Chamber of Commerce, Industries, Mines and Agriculture. The company has registered code EC number 236 and is authorized to export to European countries. The field of activity of the company is the sorting and packing of natural sheep gut and exporting them to European countries. The daily output of the company is 2000 Hang per day, which is produced in A.B.C calibers.